Please meet my new crush-pleated skirts.
At the very first moment I was a bit put off by the thought that those pleats have actually been with me for many years in school as a school uniform and oh, how I finally wanted to get rid of them! I could also picture my mother (who was a teacher) wearing plaid pleat skirt with a crisp white blouse.
But the past is the past and todays designers are bringing back modernised versions of clothes that arise our memories, that`s probably the charm of it.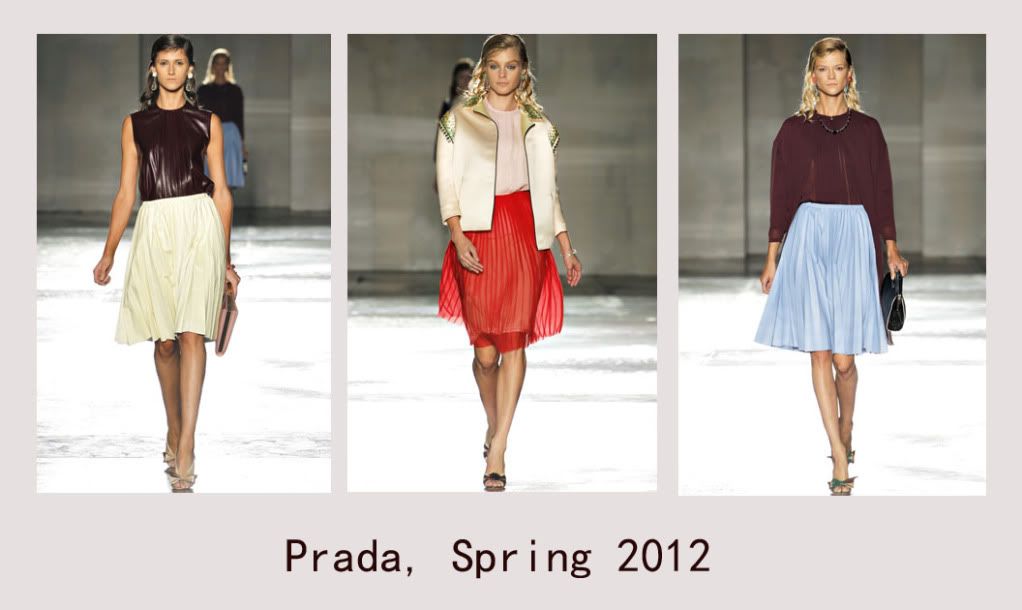 Firstly, checking it out with fashion bloggers. Result: pleated skirts can be worn all different ways, perfectly styled with light or even sheer fabrics tops, printed tops, tailored blazers(like
Misspouty
), knitted sweaters, denim or even faux fur (like
Mia Amos
).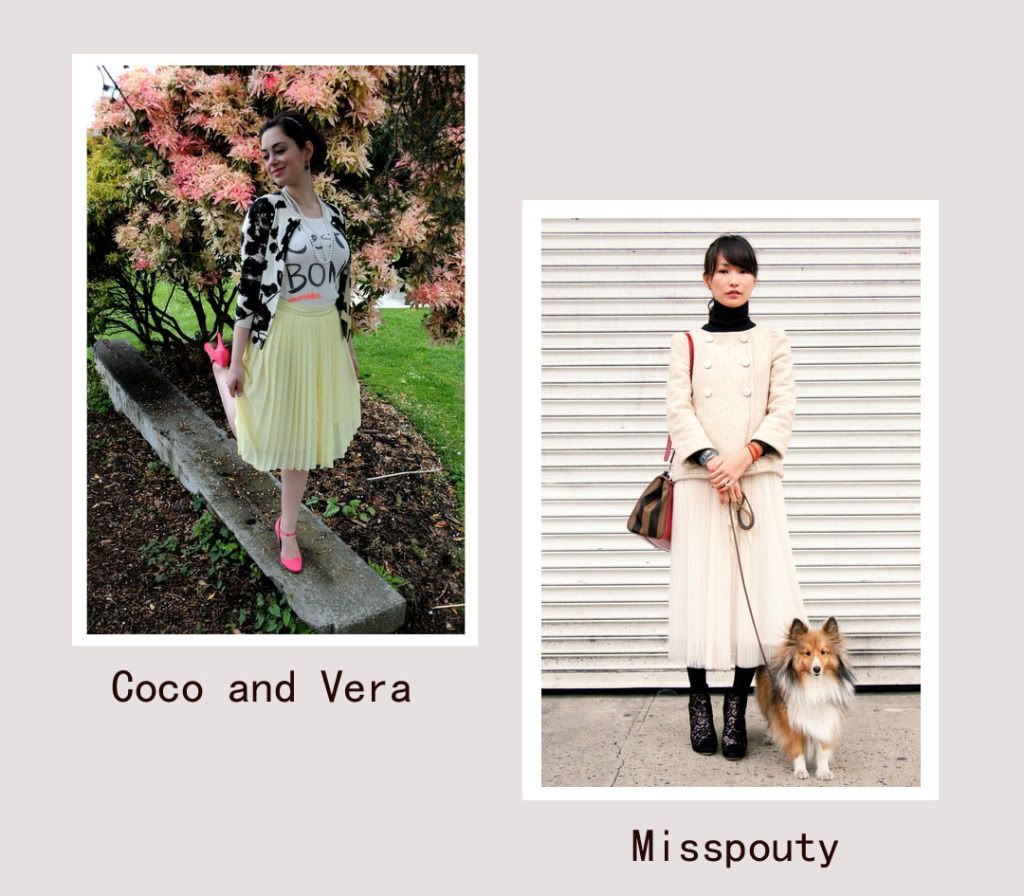 Coco and Vera
Misspouty.com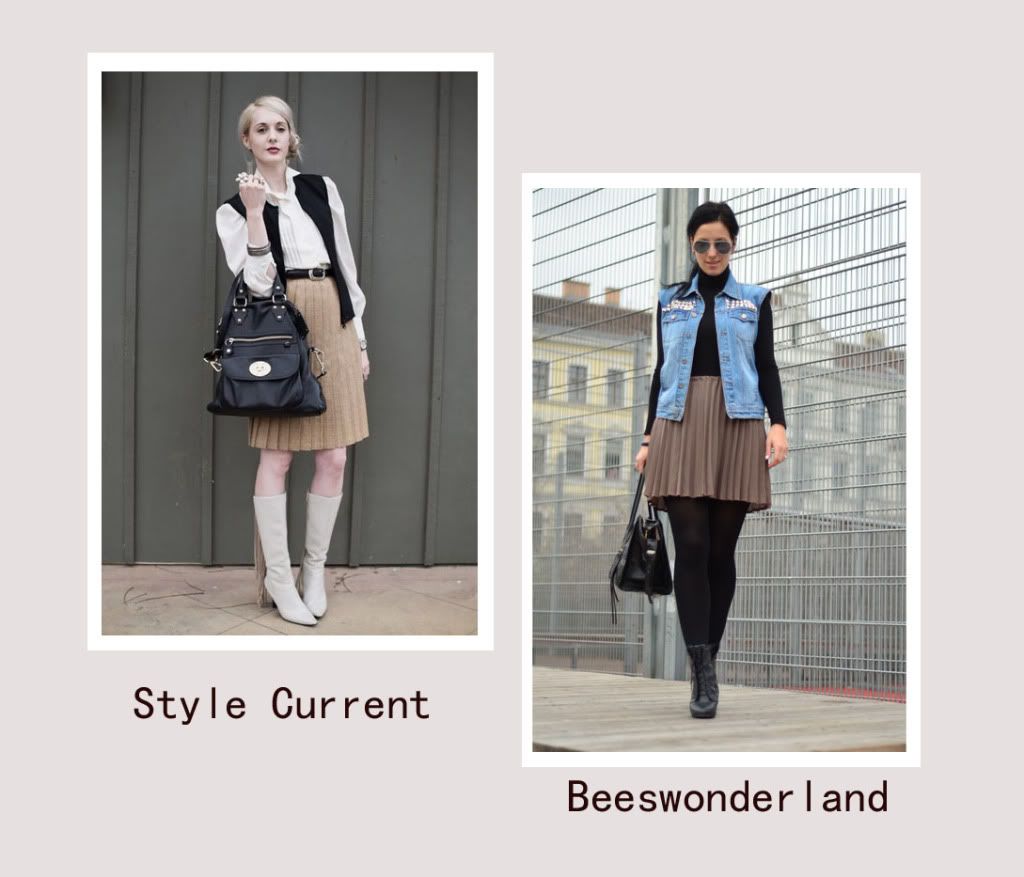 Style current
Beeswonderland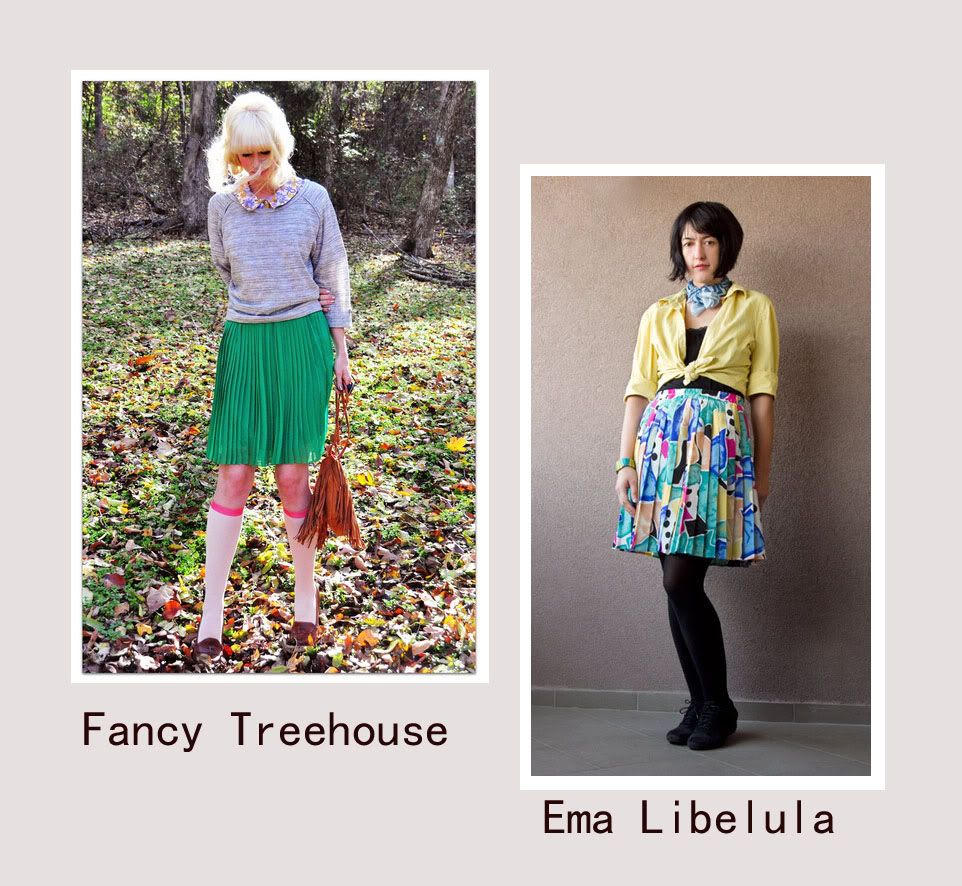 Fancytreehouse
Ema Libelula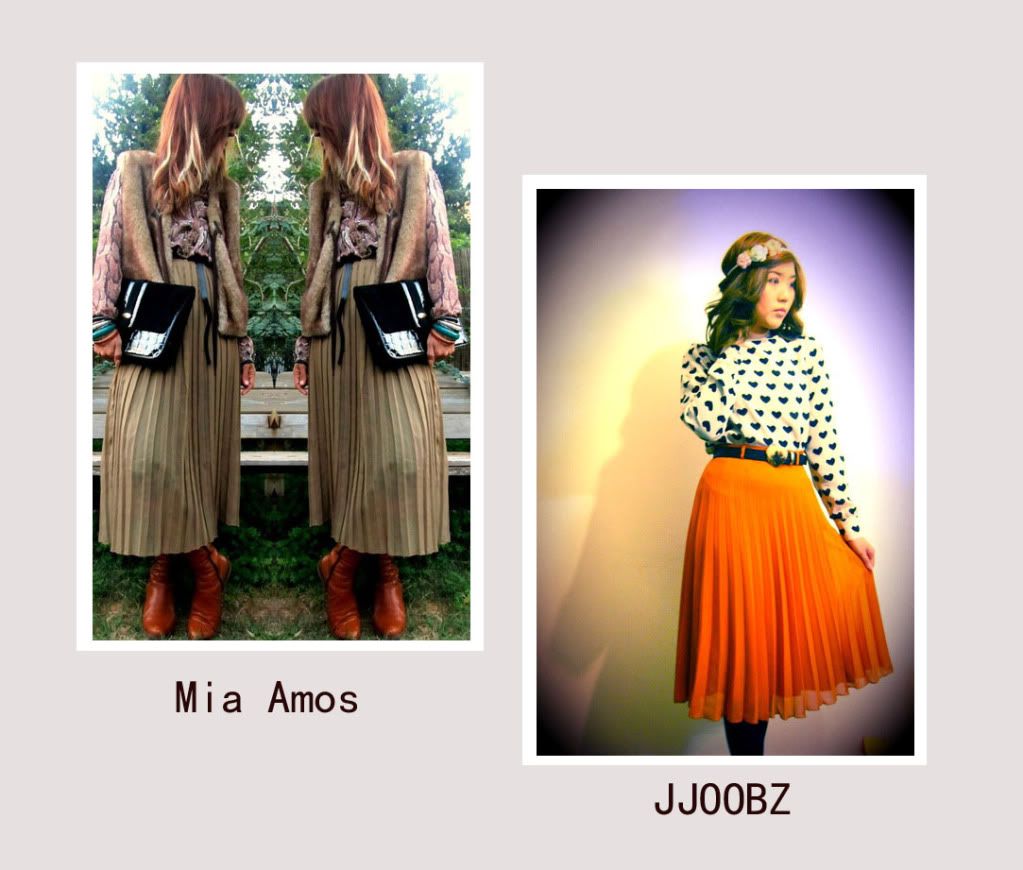 Mia Amos
JJJOOBZ
Maxis, midis, minis, sheer pleat, shiffon pleat, jersey or even wool pleat. The choice is endless. The temptation of buying them all is high, but I`d better go and dig my wardrobe for now, I`m sure there definitely must be at least one, completely forgotten pleated skirt in there. So wish me luck and I`ll share what I`d find with you in the next post.