Yellow has taken me by force. It all started while I was watching Chanel Spring 2011 show. Designs certainly combine such an effortless elegance and a fantastic splash of colour. Yellow black colour combo - luxurious.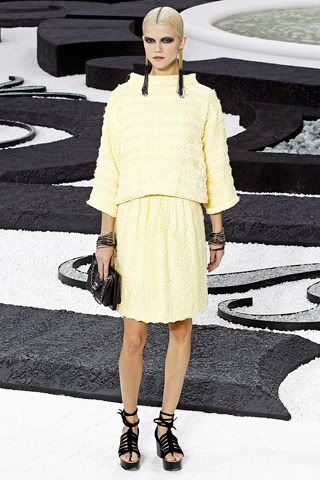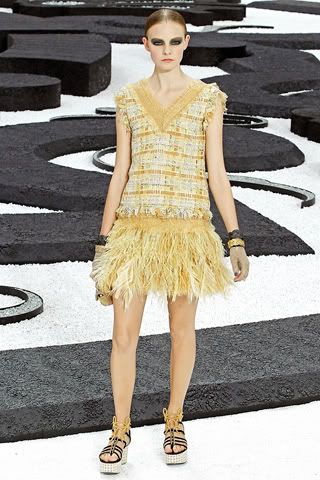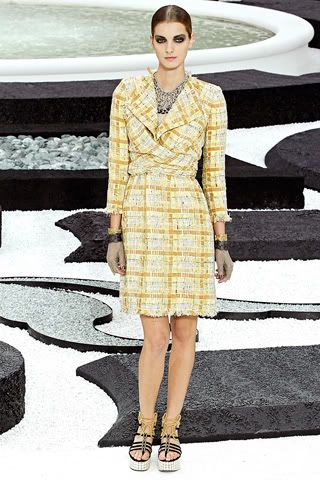 Won`t be digging deep into the meaning and symbolism but it definitely is an optimistic, warm and sunny colour. Colour of light. And I`m craving for sunshine now.
This colour has many shades from bright lemon yellow to apricot, pear, peach, olive yellow (mmm.. yummy names). I`ve done a research thing on it while doing an interior design course. As the colour is usually the starting point when we`re choosing new interior for our home. It happened that many people prefer to partner yellow from pale to bright with white, green or blue for their dining rooms and baby rooms as it`s a cheerful and uplifting colour.
Let`s see here how Chictopians wear yellow. I`ve attempted to provide as many fascinating looks as possible.
Yellow tights will make any outfit fun and will warm and brighten up even a winter look.
By Coffeeandacardigan
here
from
Coffee and Cardigan
By Annebeth
here
from
The Styling Dutchman
Hot mix of yellow and red. So exciting! Splashes of red on lips and accessories is an unexpected twist.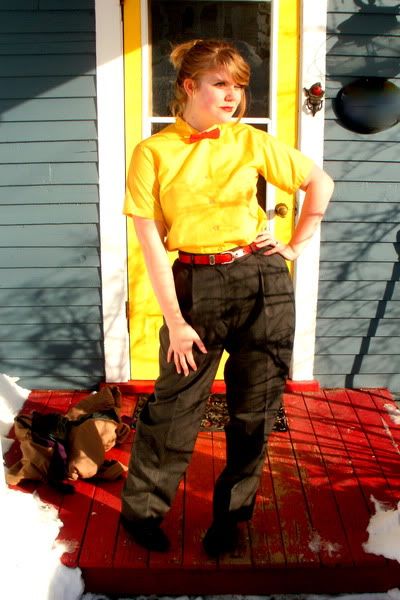 By MitziBlitz here from Atlantic Mermaid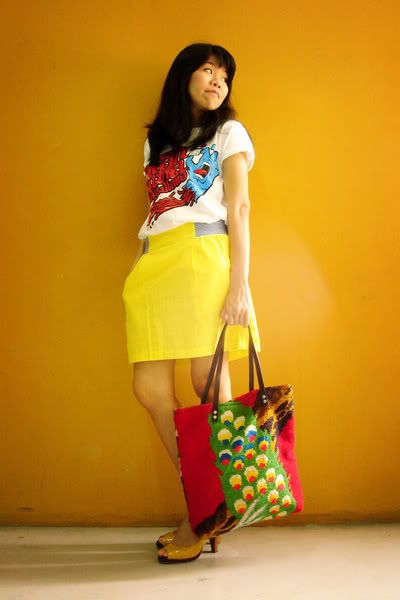 By Boboniaa here
Blazer, coat. It all points in favour of yellow again when you see a snow background and sunny coat/blazer.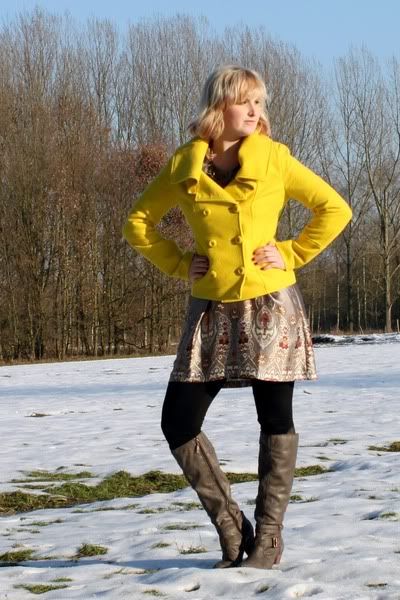 By Angiekje here from Papillon Chouette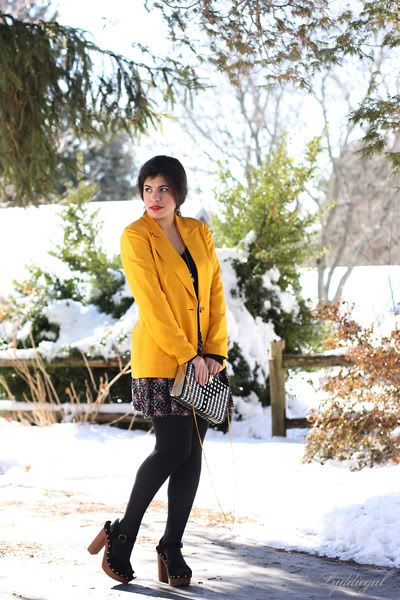 By LydiaAbat here from Chic on the Cheap
Simple yellow skirt and simple white top- simply stunning!

By Adelas here from Heels in Prague
If you`re still not brave enough to wear yellow start with a little bag and a scarf that will add something a bit more adventurous to the look.
Like LydiaAbat here

Hope these charming looks got you excited for Spring!