So here I am with my new outfit post at last after being sick for a couple of weeks. That`s probably because of the miserable weather we`ve got here. Had to push myself to make outfit photos today, I`m totally up to colour now, that`s why I`m wearing 3 different tones of orange.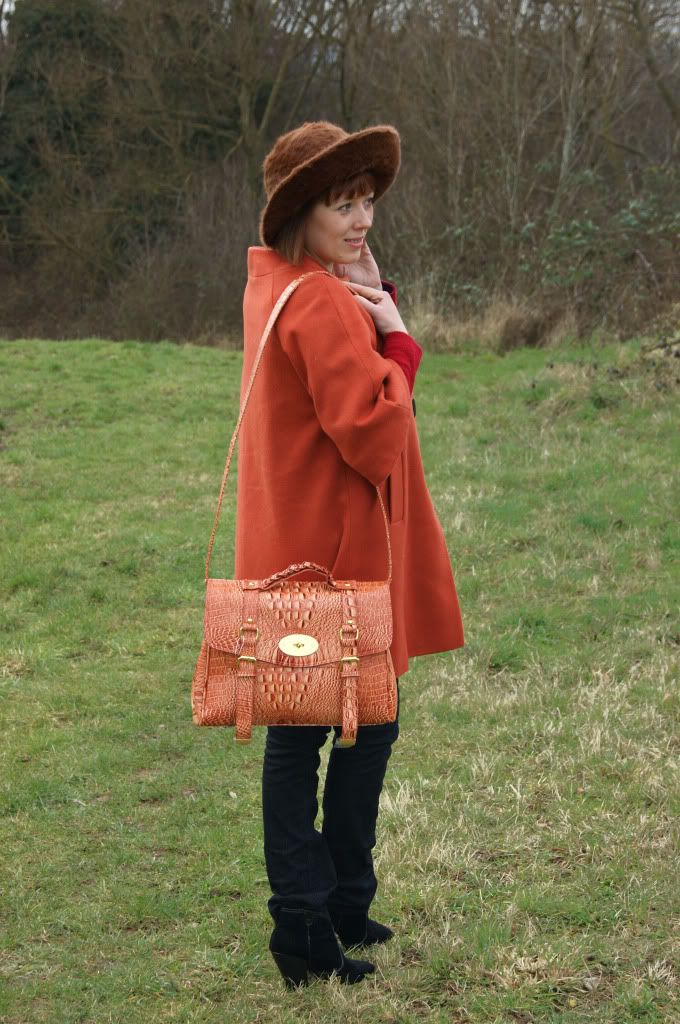 This is also the first time I dare to wear this vintage hat it appeared to be kind of weird one to me until I became hat obsessed.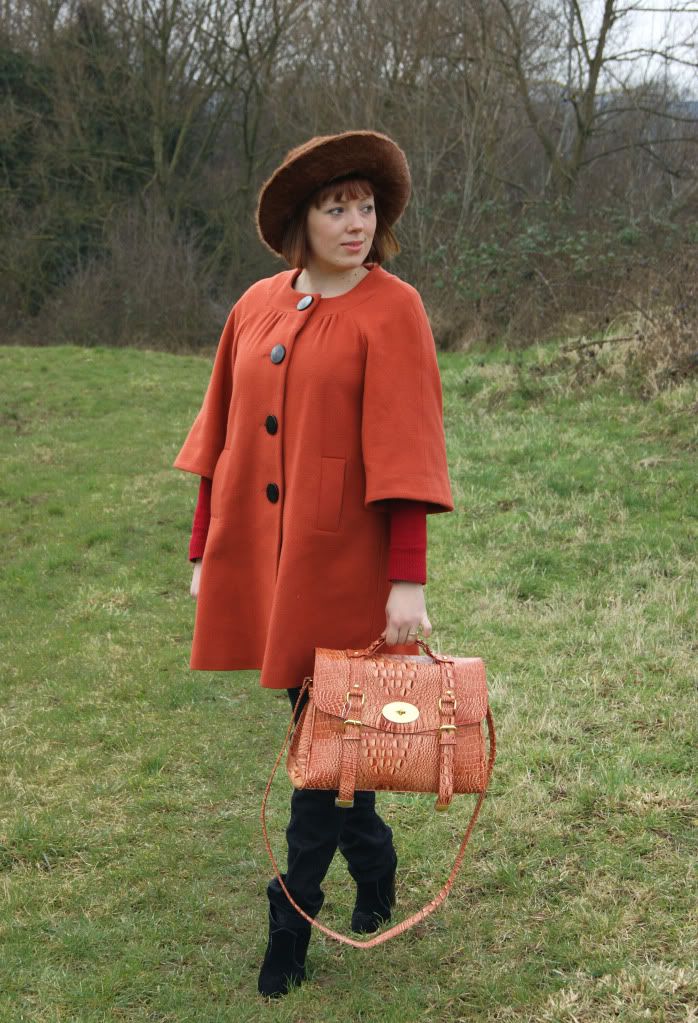 Satchel bag is from our new range and is set in
modern vintage category
now New exciting stuff we`ll come to stock soon.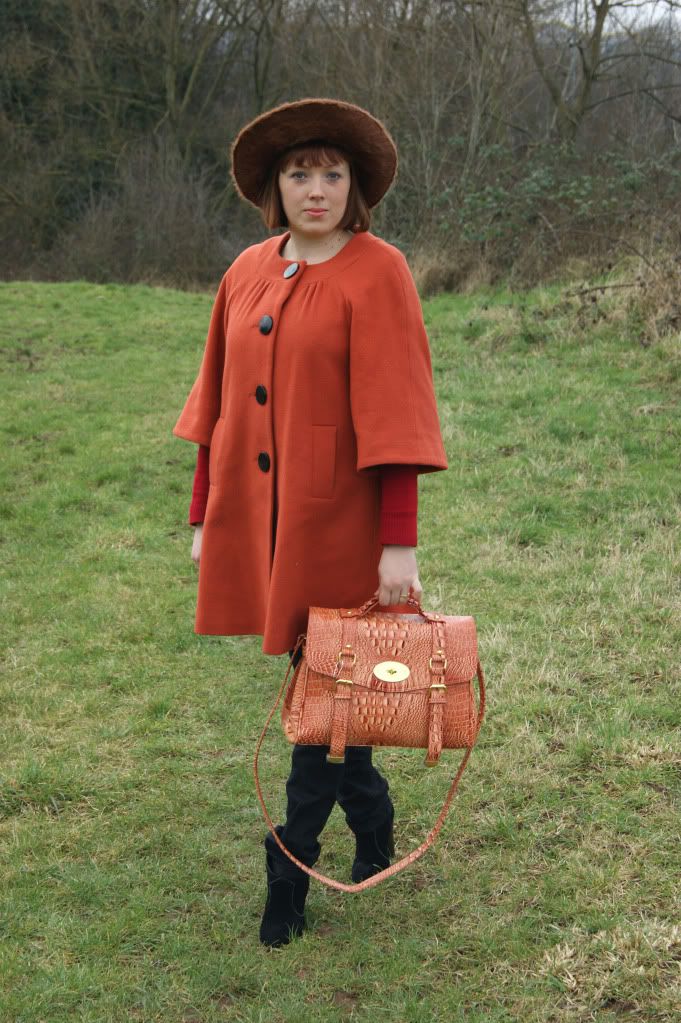 I know I have to catch up with reading your posts and commenting and I definitely will!