While Vivienne Westwood is one of my favourite designers I`m not going to speak about her collections in this post, but I`m going to speak about her hats. As a hat lover I was interested who`s designing hats for her collections. So guys I`m introducing you Prudence Milinery.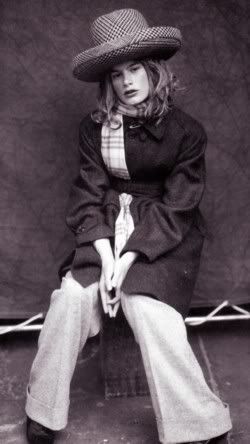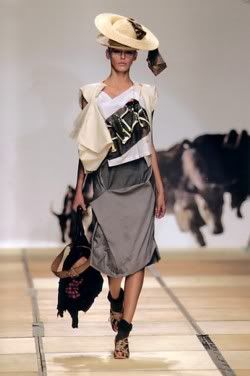 Working from their studio in the heart of London they create trully unique pieces.
"Hats have to complement the clothes so that you don`t really notice them-it`s part of the look. Hats are really the finisher".- says Prudence for Vogue (March 18)2008
How true is that, isn`t it? Wether it is a huge floppy, tiny pill box, flat burlesque pancake or any other style hat is definitely a visual eye-catcher by itself, but the key role of it is to finish off the look perfectly.

Prudence hats for Vivienne Westwood that I keep as an inspiration in my mind.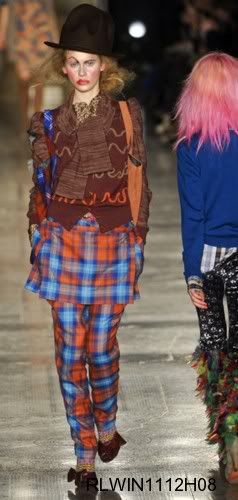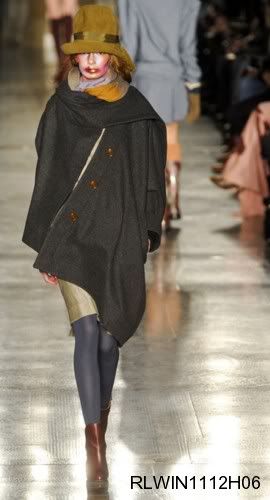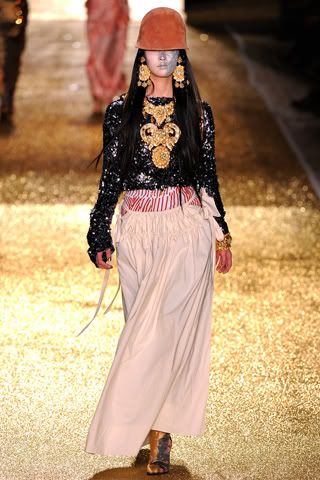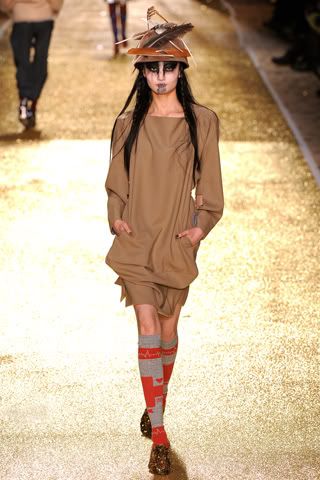 Prudence Milinary also runs hat designing classes and workshops for different levels from begginers to professionals.
Finishing the post I`m thinking how many creative and talanted people gathers London. You never stop to admire how many new ideas you come across. That`s why it stands out as a fashion capital.