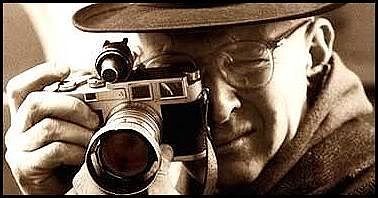 Todays post devoted to works of French photographer Henri Cartier-Bresson. That`s probably not that much about fashion at all as he is called a father of modern photojournalism, who made street photography and reportages and events. It`s more of historic reality caught on camera and saved forever in his photographs. He worked exclusively in black and white, he said:"I`ve never been interested in the process of photography, never, never. Right from the beginning."
"Riddle wrapped in a mystery inside an enigma"-Churchill about Russia, 1939
Kazansky train station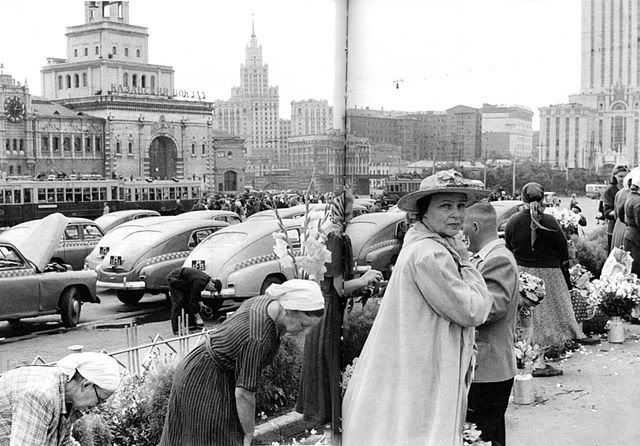 Pretty mother waiting for her son in the park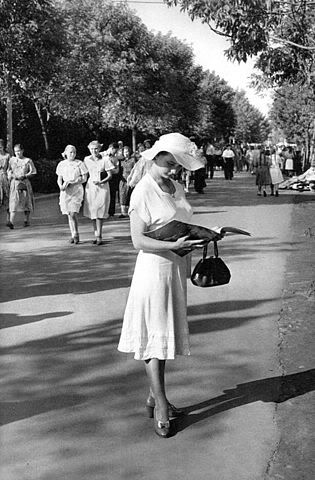 "I tried to", says Cartier Bresson-"get a direct image of people going about their daily life"
Arbat, 1972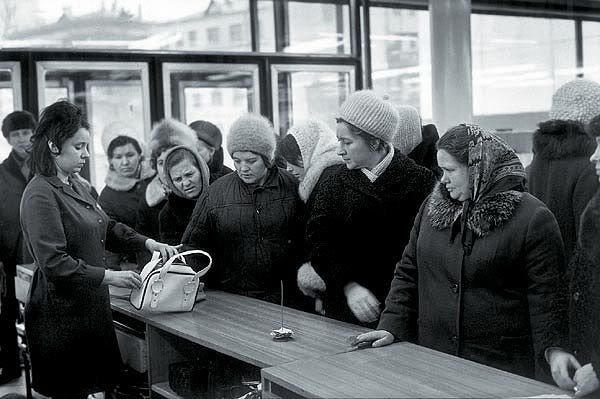 1954, Moscow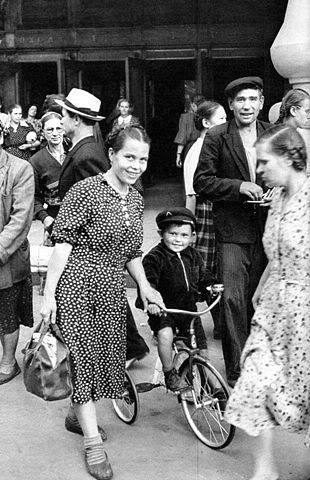 1954,Moscow
"Any purchase is quiet a decision. One often sees couples choosing together even such things as a pair of stocking for the wife"-Bresson
In opening Fashion Show at the All-Union House of models the shop`s head announced:"By decree of Soviet Government much more attention is given to fashion." She went on to describe the Soviet new look:"The silhouette should be natural-no more exageratted padding in the shoulders. The line is smooth." But the new creations or anything in silk and wool are chiefly for ladies of the priveleged classes. For the ordinary Russian woman a simple cotton print dress is not only a basic attire but almost a peak of fashion.-
Life, 1955

Fashion store 1954, Moscow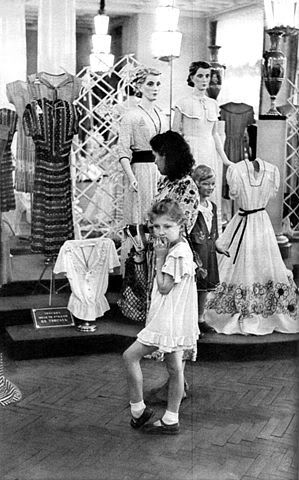 Tretyakovskaya Gallery.
In the tube.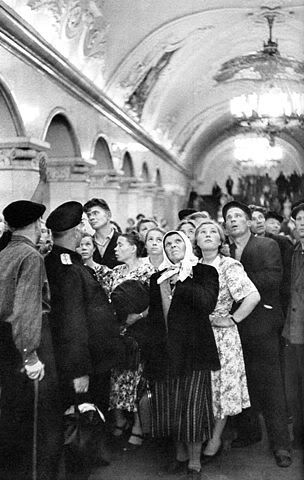 Red Square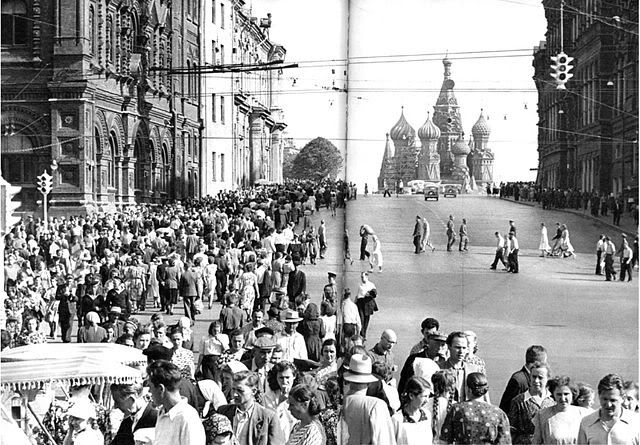 Wikipedia-Henri Cartier-Bresson