If you follow my blog for sometime you know I`m not a great trend interpreter.
More like someoone who takes an inspirations for fashion decisions from everything that
surrounds me. Countryside and evergreen grass. Natural fabrics and organic textiles.
Lots of flowers and flowery prints consequently.
So how could someone explain this sudden impulse for an exotic pieces?
This outburst of reptile prints and crazy art inspired things?
While I`m still not sure whether I can pull 3D art print sweatshirt on or I`ll feel like
a museum wall in it. Anyways, for a quick start of crazy fashionable Spring-Summer 2014
looks come these leggins.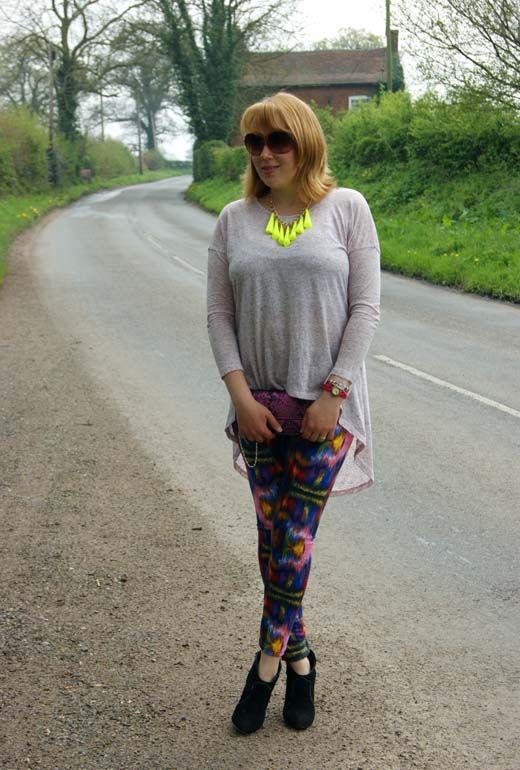 Leggins, bangle
MRP.COM
// necklace
boohoo.com
// top Primark
// watches
Bornprettystore.com