Giving this post a title it came to my mind it doesn`t appear like a year`s past since I
made a last year`s December outfit post. Even this place hasn`t changed to me at all.
Well, I`m glad I found some time to make a photos of one of my latest random looks.
You see this faux fur colar? Bought from ebay for a bargain price it reigns and totally
dominates in my wardrobe now, it managed to turn most of my wool cardigans into coats.
I`m telling you it`s a miracle thing!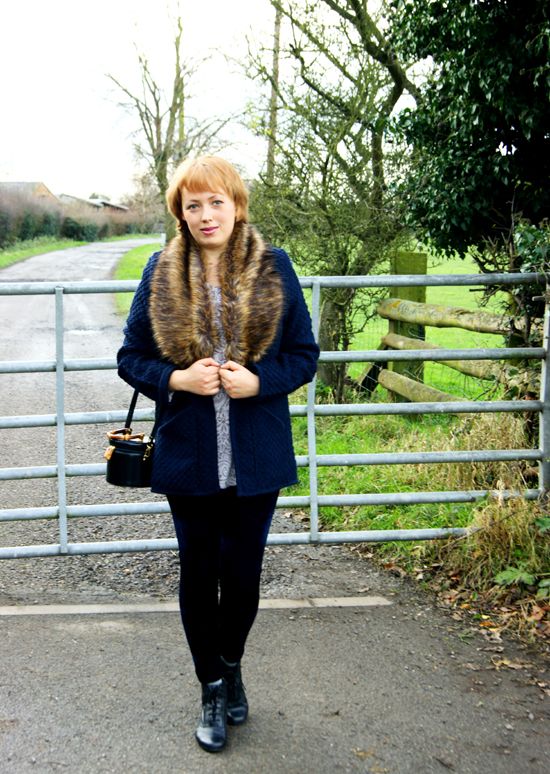 Leggings, faux fur collar ebay.co.uk// cardigan, top, bag vintage//boots
Clarks