This is what I was wearing this weekend on a brunch in town. Nothing new, just a quick
Sunday throw on pieces like vintage cardigan and my old reliable skinny jeans.
Don`t forget this blog is written by girl who loves colour, this scarf is a proof of this.
It`s a complete contrast to light grey but, well, how could I leave a house without little
floral magenta thing?
I`m getting excited about upcoming party season and except Autumn colds and flues,
I absolutely enjoy this time in a year. At the moment I`m stocking diyas to celebrate Diwali.
How do you celebrate it (if you do)?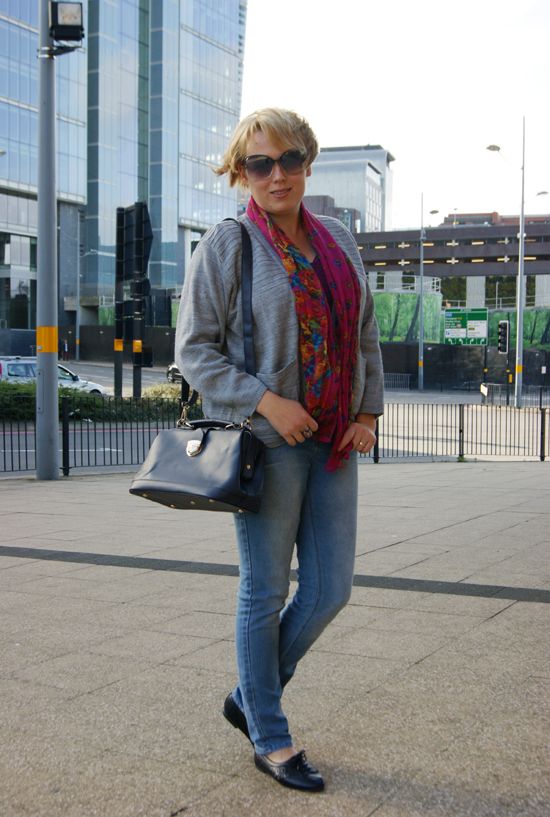 Cardigan vintage// shoes
MRP.COM
// jeans Primark// top
Marks and Spencer