July is over and we`re in August. It still is a blooming lavender season and at the moment I`m just doing what makes me happy-having fun with flowers and hopefully you`re finding these series of flower arranging posts interesting. I`ve dug out my floristry certificate and even hung it on a wall (and it looks great from there, I must say). Well, back to lavender, my visit to Cotswold Lavender Farm last week was a bit of a disaster because of the rain and cold (you`ll be able to see a picture of it on my FB page) despite that I still got two lavender inspired versions of floral arrangements.
When talking about this flower, first that comes to mind is a rustic feel, village cottages, straw baskets and hessian and of course a scent of lavender. So I decided no to break these associations and make my arrangement for an al fresco dining in a basket container. First version goes with a gentle cornflowers, and as they`ll definitely won`t last as long as lavender can do, we`ll easily remove them later and change with a white roses and gypsophila.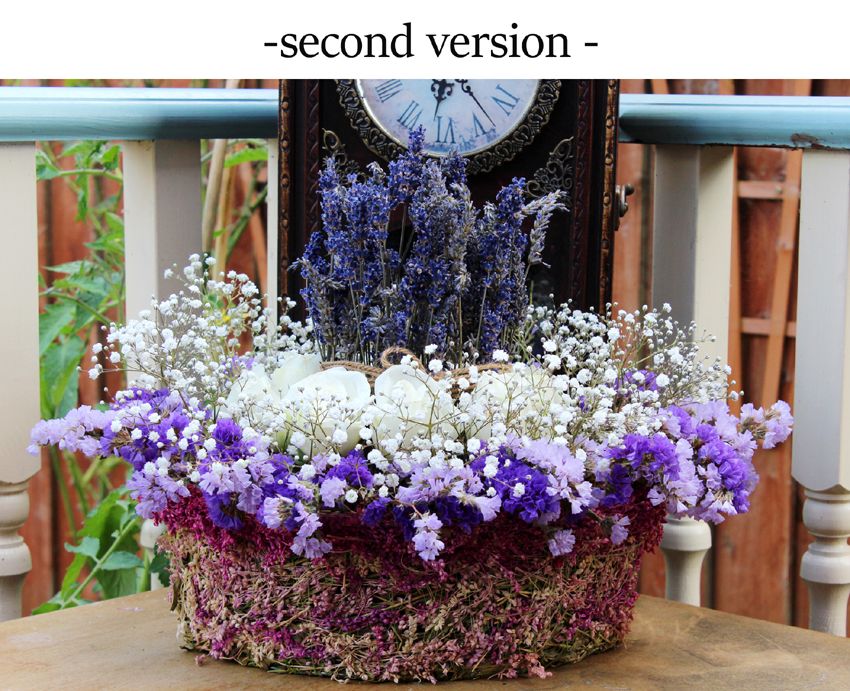 Stages: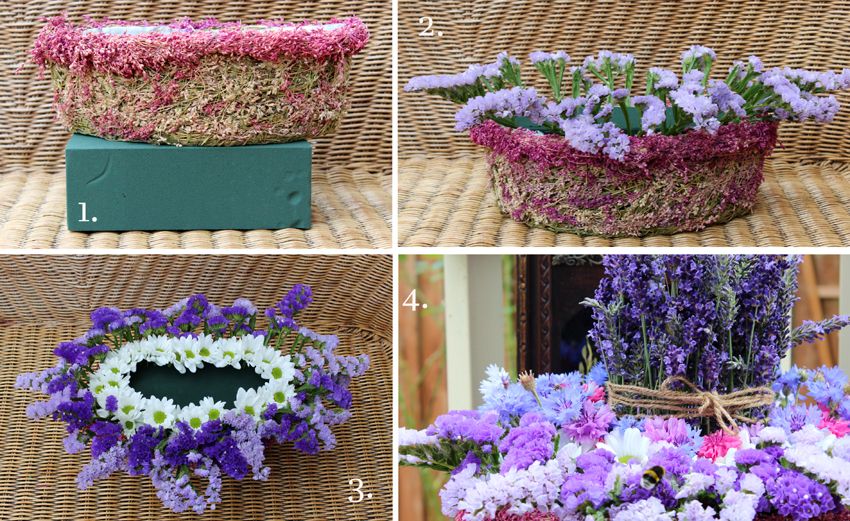 To achieve a second version just add white roses and gypsophila.