This post will be devoted to wedding dresses and
specifically
dresses for a
church wedding
.
If you`re going to be married in church and on the lookout for new ideas, stay here for a
minute or two, as I`ll be talking particularly about
mermaid dresses
which look spectacular
down the center of the church aisle.
This is a shape of a dress we can always see at glamour events, it will be on a red carpet
forever for it`s timeless and distinctive shape.
First bridal gown reminds me the one Kate Middleton wore on her wedding. Appealing
romantic silhouette, delicate laced neckline, I can say without shadow of a doubt that
conservative gowns can look dramatic too. If you still feel inspired by Royal Wedding
this dress can be an option.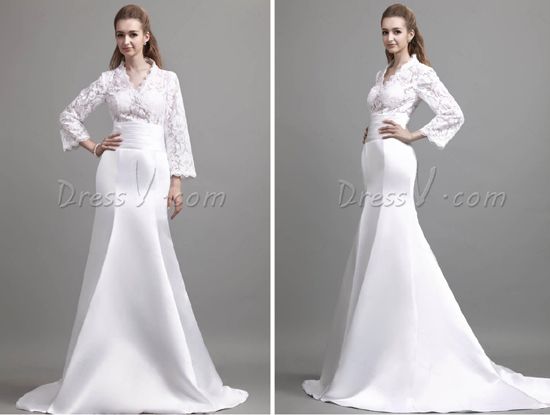 Long sleeved mermaid wedding dress by
DressV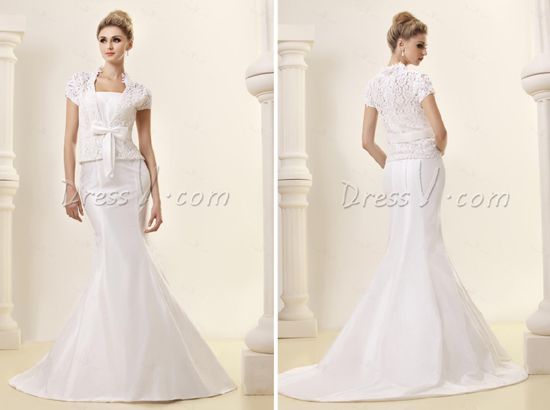 Great alternative to traditional A-line dresses, mermaid dress with a small laced jacket.
When we talk about lace, I`m imagining illusion details, revealing yet modest.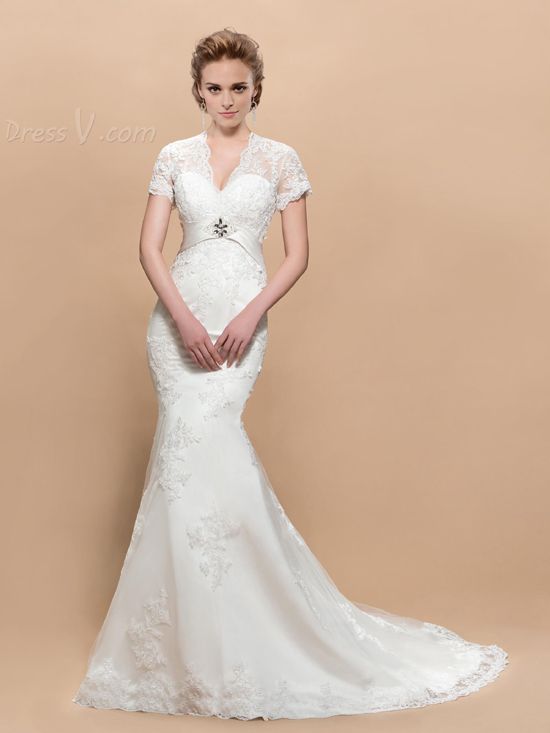 Clean lines, simplicity, rich lace make these gowns look strikingly attractive.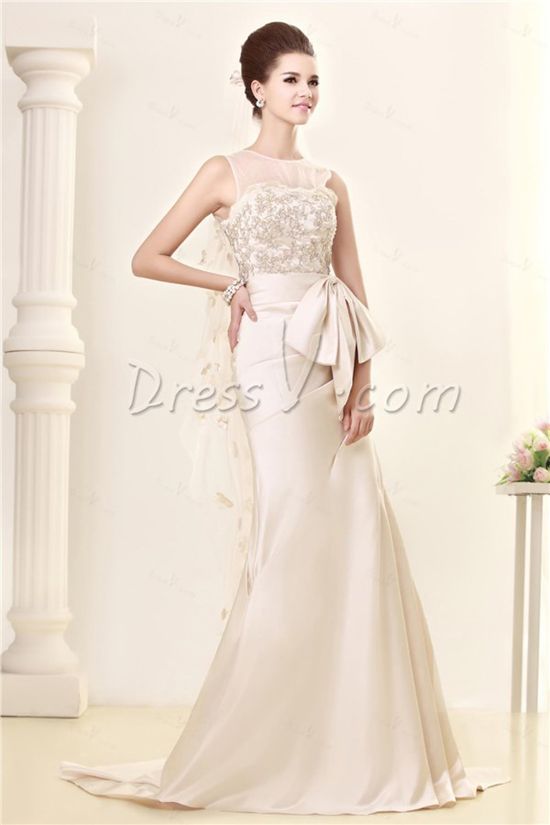 And finally my personal choice. As long as I had my own wedding in Cyprus, and it
was a kind of traditional wedding for a small circle of friends and relations,
I`d go for this dress.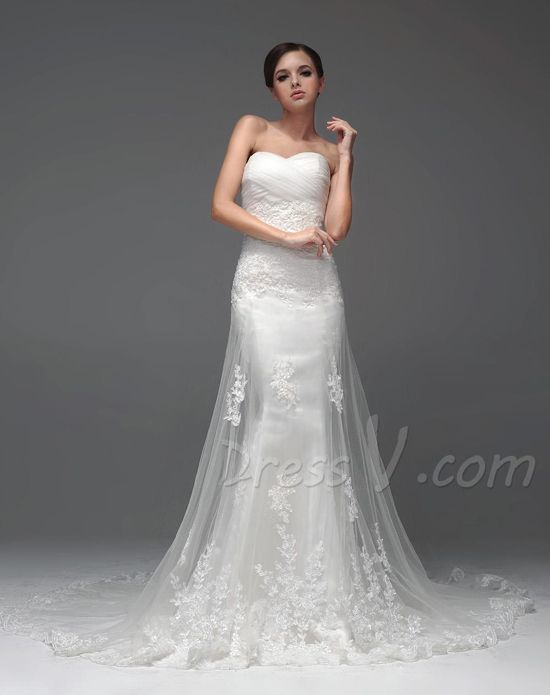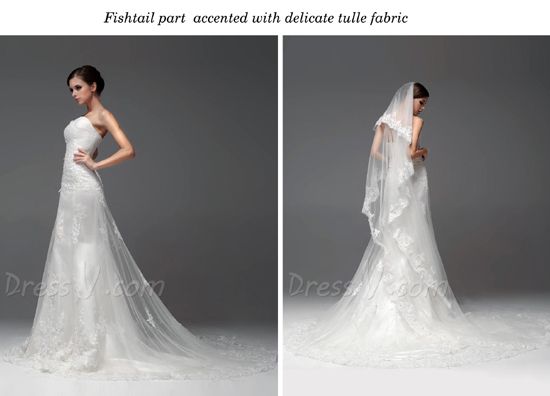 *this post is done in collaboration with DressV, however all content, point of views
and opinions are my own and sincere