While sorting my wardrobe out I found a real suede skirt of a ridiculously small size, that I`m
sure I`ll never be back in again. Firstly it was supposed to go to a charity donations bag but
I decided to put it away for a craft projects because material looks really fantastic with suede
patches of different shades of brown.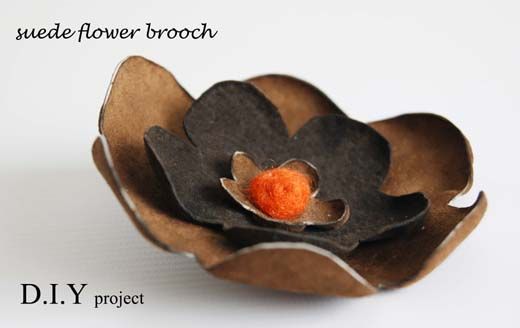 1st step
draw three flowers on a suede (biggest, smaller one and the smallest)
2nd step
cut them out
3d step
carefully burn the edges shaping them the side you`d like
4th step
sew a felt pompom on
5th step
glue on a suede circle with a brooch pin bar.
1. Candle 2. real suede material 3. felt pompoms 4. scissors 5. brooch pins 6. thread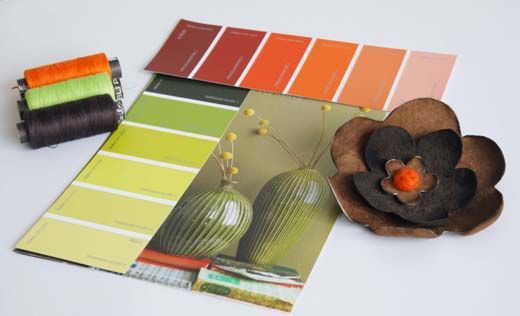 It would be great to have a specific colour scheme in mind as well.
I`m under the influence of orange-greens at the moment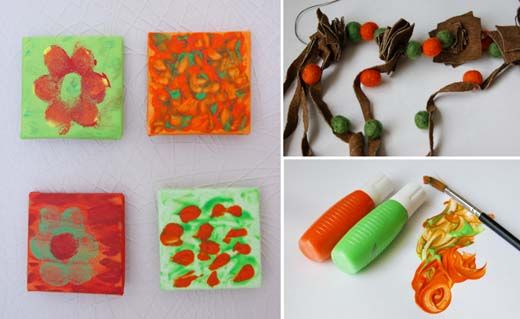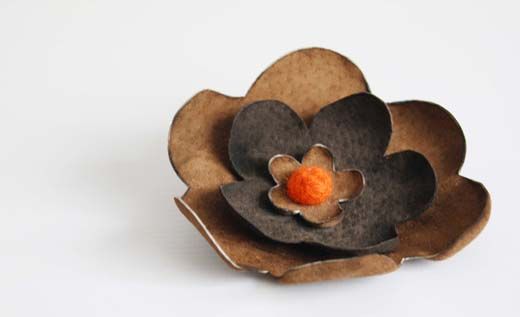 So see what you can do with the clothes you don`t need anymore before throwing it out.
Recycle it and give it a new life.