Destination
-Cambridge, The Fitzwilliam Museum
Exhibition
-A Young Man`s Progress
This time I`ll take you to Cambridge for a small and interesting exhibition of male`s style.
Hope you don`t mind seeing more of classical art from the University of Cambridge
in my new upcoming posts, when I finally get them edited and ready of course, as
I`m going to pay a visit to Liverpool and North Wales straight from Cambridge,
Displayed to tie in with the exhibition
Treasured Possessions from the Renaissance to
the Enlightenment,
this series of five photographs is the result of collaboration between
artist-photographer Maisie Broadhead, her sister fashion designer Bella Newell(London),
and historian Ulinka Rublack of Cambridge University.
An impressive display of five modern photographic recreations-printed to large
scale-telling the fictional story of Matthew Smith, a young man from North London,
who is obsessed with clothes. The modern photographs are based upon images
commissioned between 1520 and 1560 by Matthaus Schwartz, one of the most
committed fashion innovators of his time.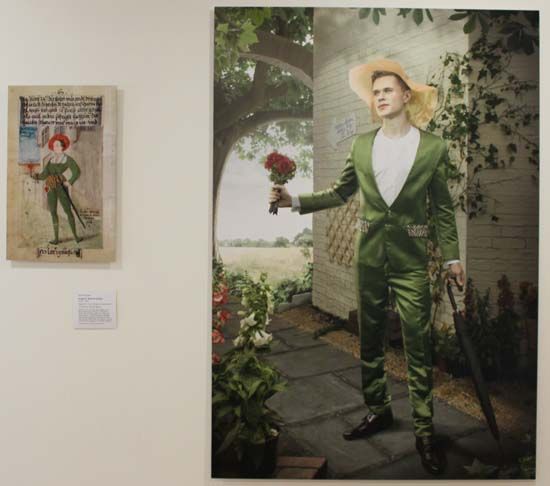 Schwartz was a chief accountant for the super-rich Fuger merchants in sixteenth
century Germany and, from 1520, one of the Europe`s most committed fashion
innovators. For forty years, Schwartz commissioned fashionable, on trend clothes, and
on each occasion, had a small image of himself wearing his new attire.
(Wasn`t he a men`s style blogger of his time?)
In 1560, Schwartz had these images bound into a single volume, now known as
The First Book of Fashion.
(available online
here
) With 137 illustrations, it is the
fullest surviving visual record of Renaissance male fashions.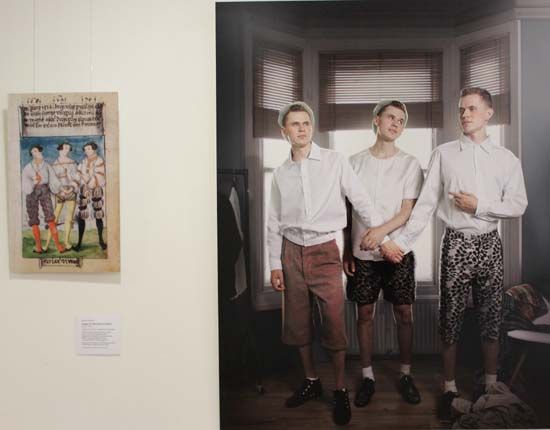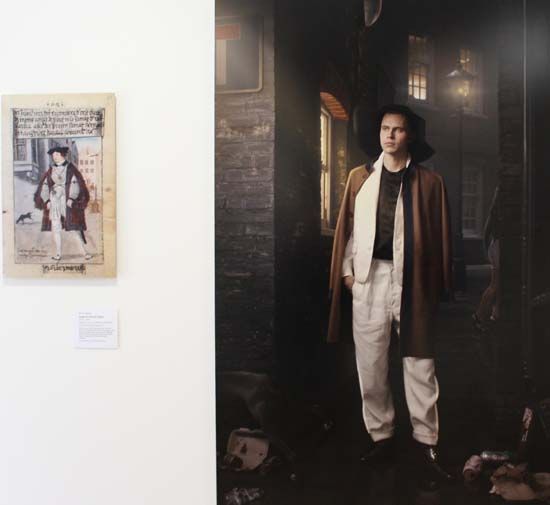 A Young Man`s Progress tells the story of Matthew Smith, a young man from North
London, who, like Schwartz, is obsessed with clothes. Broadhead and Newell`s new
Narrative resonates with their own experiences and reflects their particular surroundings.
The photographic compositions and specially created garments relate specifically to
five of Schwartz images, which show him between the age of 17 and 27. Broadhead
finds this stage in Schwartz`s life particularly fascinating, as a search for love leads to
much experimentation. This expresses itself through a preoccupation with clothes,
which allows for originality, humor, a focus on the self and the desire to be pictured.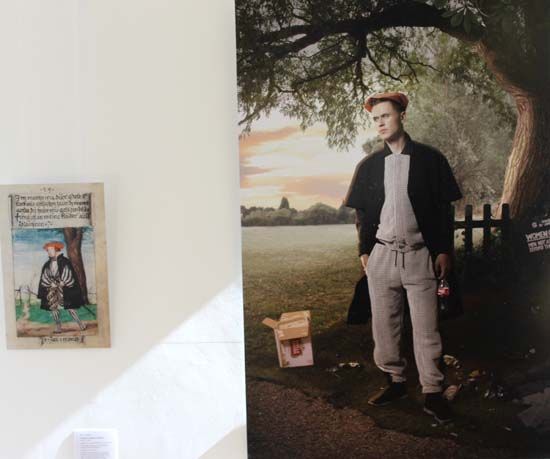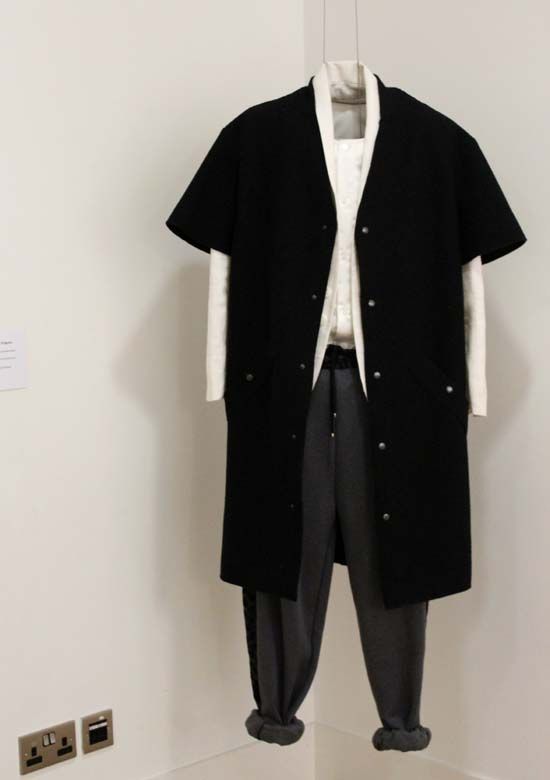 * 24 March-6 September
Courtyard Entrance & staircase, leading to Melllon Gallery (13) landing
The Fitzwilliam museum, Trumpington Street, Cambridge, CB2 1RB
READ ALSO